Site MaP
(Non-Active -
Information only)
Underlined words indicate a page

Home
What is STAR Tech?
STAR Tech
Treatments
Testimonials
Practitioners
Barry Bailey
Fees
Services
Robin Smallen
Learning Center
About the Learning Center
Location
The Space
Events and Offerings
Teachers and Lecturers
Directions
Parking
Master Calendar
Stretching
Stretching & Movement
Why Stretch?
Active Isolated Stretching
Pump Stretching
Stretching and STAR Tech
Stretching Classes
Private Stretching Sessions
The body wants to be well
Stretching and Yoga
Benefits of Stretching
Stretching Classes
Classes
Master Class Schedule
Stretching Classes
Class Descriptions
Fees
Private Instruction
Fees
Yoga Classes
Class Descriptions
Workshops
About Workshops
Master Workshop Calendar
Public Workshops
Corporate Workshops
Calendar of Public Workshops
Workshop Descriptions
Training Workshops
Calendar - Training Workshps
Workshop Descriptions
Biographies
Barry Bailey
Jack Casey
Steve Thoman
Ren Naylor
Elizabeth Foley
Newsletters
Pain Relief Tips
Tips
Quotes of Note
Free Events
Workshops, Talks
Other Events
Photo Gallery
Public Registration
Form to download
Training Registration
Form to download
Useful Links
Complimentary Healing
Exercise
Training, various
Men's Organizations
Stretching
Yoga
Bailey Therapeutic Massage
Hours of Operation
Treatment Fees
Slumber Time Extension
Philosophy
About Bailey Therapeutic
Massage
About the Therapists
Menu of Services
Gallery
Products
Products Order Form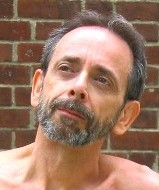 Barry L. Bailey, BA, MS, LMT ("BB")


Bailey Therapeutic Massage &
STAR Tech Healing and Learning Center
14 Nason Street, Suites 201-202
Maynard, MA 01754
978 897-0110
E Mail: barrybailey201@gmail.com
http://www.startechhealing.com/BMassage.htm

"BB" is the developer of STAR Tech® and teacher of the STAR Tech® Training Workshops.
He has been doing massage since 1988, and practicing massage professionally since 1992.
The practice is Bailey Therapeutic Massage.
See Biographies for more information.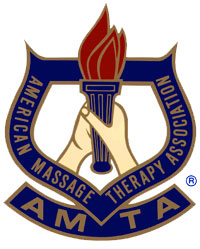 Barry was an active member of the American Massage Therapy Association 1991- 2012.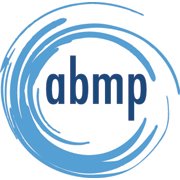 Barry has been an active member of ABMP from 2012 until the present.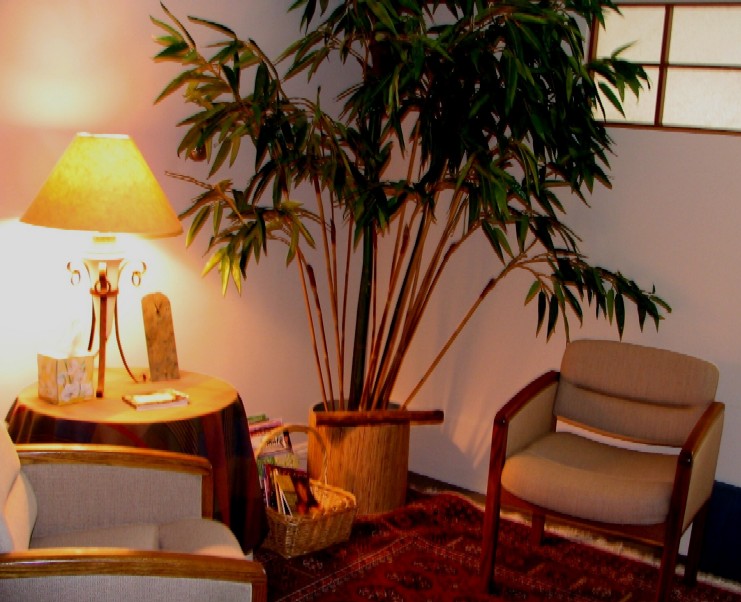 Reception Area at Bailey Therapeutic Massage
Bailey Therapeutic Massage

Barry opened the Bailey Therapeutic Massage office in 1992. at 9 Nason Street. Seven years later he moved into the space now occupird at 14 Nason Street.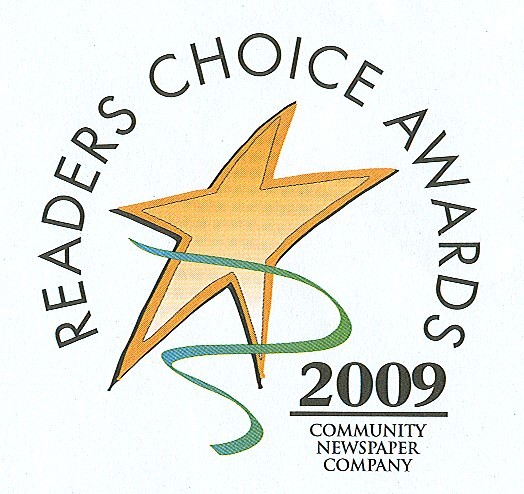 Bailey Therapeutic Massage has been the proud winner of the Community Newspapers' Readers Choice Awards - Best Massage in Maynard, 2003, 2004, 2005, 2006, 2007, 2008, 2009, 2010.




Cable TV

Watch for Barry's appearances on Barbara Cappadona's Cable TV Show "The Healing Space" which airs on a number of Metro West Public Access Cable TV Channels. Barry has appeared as a Guest on the show three times. He explains how and why Active Stretching works in one show, and then leads an Upper Body Active Stretching Class and a Lower Body Stretching Class on two additional half hour shows.


Client Evaluation

Before beginning a typical therapeutic massage session, Barry will do a verbal evaluation of the symptoms that are presenting by talking with the client. By hearing what the client is feeling, and learning where pain is being felt, Barry begins to form an approach plan for the session that is about to begin. This evaluation is also done to find the possible causes of a client's pain or discomfort. Often, the client will know specific reasons for pain, or will have intuitive feelings that suggest the pain's development. All of this information given by the client is valuable in planning an approach to the healing session that is about to begin.
Barry is a manual therapist. His hands are his most valuable tool. When the client is on the massage table, Barry will continue his evaluation with palpation of the areas of the body that were noted by the client. He will also palpate and evaluate additional areas of the body that he knows relate to the symptoms that have been presented earlier in the verbal exchange.
Barry is most interested in treating and eliminating the causes of pain. Merely treating the symptoms usually means the symptoms will return shortly.
STAR Tech®

STAR Tech® is Healing of the Future . . . Now!
Soft Tissue Active Recovery Technique (STAR Tech®) is cutting-edge healing for soft tissue - muscles, tendons, ligaments and fascia. STAR Tech® relieves tightness and pain caused by tight muscles, injured muscles, inflammation, scar tissue and adhesions.
During a STAR Tech® session, the client often works actively with the therapist . Pure STAR Tech® is not massage. It is not a passive treatment. STAR Tech® work is sometimes complimented with other techniques, and elements of STAR Tech® may be integrated into a regular Swedish or Sports Massage session.
STAR Tech® is fast and effective. It stimulates the body to self-heal by initiating the Mind Body Connection.

Sports Massage

Sports massage treatments focus on the muscles specific to a particular sport or training program. The maintenance goal of Sports Massage is to help the athlete recover more quickly and completely from training and competition. Regular maintenance with massage enables the athlete to train harder, make larger gains faster and encounter fewer injuries.
Sports Massage also addresses injuries, releases spasms and speeds healing of traumatized muscle fibers.
Sports Massage may include deep tissue work, rehabilitation work, stretching and STAR Tech® work.
Barry has worked with athletes of all kinds including runners, swimmers, cyclists, gymnasts, baseball players, football players, soccer players, hockey players, rugby players, bob sled team members, skiers, bodybuilders, power lifters, ice skaters, tennis players, golfers, equestrians, and dancers. He has also worked with numerous athletes training for marathons, biathlons and triathlons as well as Iron Man competitions.
Trigger Point Work

Trigger Points are mini spasms that present themselves in the fibers of muscles. Muscle fibers, reacting to physical and emotional stress or traumas, contract and may stay that way until they receive a message to release.
Trigger points can be recent in origin, or have been present for years. Trigger Points can accumulate in the body unnoticed until the discomfort or pain becomes great enough to warrant notice. Regular Massage serves to identify these Trigger Points and release them, before they are noticeable by causing pain. For this reason, receiving massage is recommended on a regular basis.
Trigger Point Work is point-specific work, done to release muscle spasms which relieves tightness and pain.
Barry seldom incorporates traditional Trigger Point work in a session, preferring to use STAR Tech® to accomplish better results that are faster and with considerably less discomfort for the client.
Deep Tissue Work

Deep Tissue Work concentrates deep work for specific soft tissue problem areas. Numerous terms are used to identify Deep Tissue Work, depending on the teacher.
Deep Tissue work may include Trigger Point work, rehabilitation and muscle re-education.
Rehabilitation

Rehabilitation Therapy returns muscles back to normal, following overuse, an injury or surgery.
STAR Tech® is an excellent Rehabilitation Therapy. It offers the body the environment and information it needs to self-heal. By incorporating STAR Tech® into Rehabilitation, scar tissue is minimized and adhesions are broken up and prevented from returning. Muscles resume working as they were intended.
Muscle Re-Education

Muscle Re-education works to relieve muscles that are acutely or chronically tight. Tightness may be the result of overuse, repetition or injury. Re-education work reminds the muscle fibers to relax and return to their normal, relaxed, shortened length.
Muscle Re-education may be accomplished through the use of Active or Passive Stretching, joint movement or STAR Tech® treatments.
Stretching Assistance & Instruction

Active Isolated Stretching and Barry's simplified version, Pump Stretching, can be incorporated as part of a massage session, or it can be offered as a separate, non-massage Private Stretching Session by itself.
The client decides what the session will involve. This time can be used as a private teaching session, an active assisted stretching session, or a passive stretching session.
Active Isolated Stretching is the foundation on which STAR Tech® is based.
Active Stretching is suitable for use, and will benefit, all ages and all levels of physical fitness.
Active Stretching is beneficial for mature adults, athletes of every age and fitness level, dancers, individuals who are "chronically tight", and non-active/non-athletic individuals.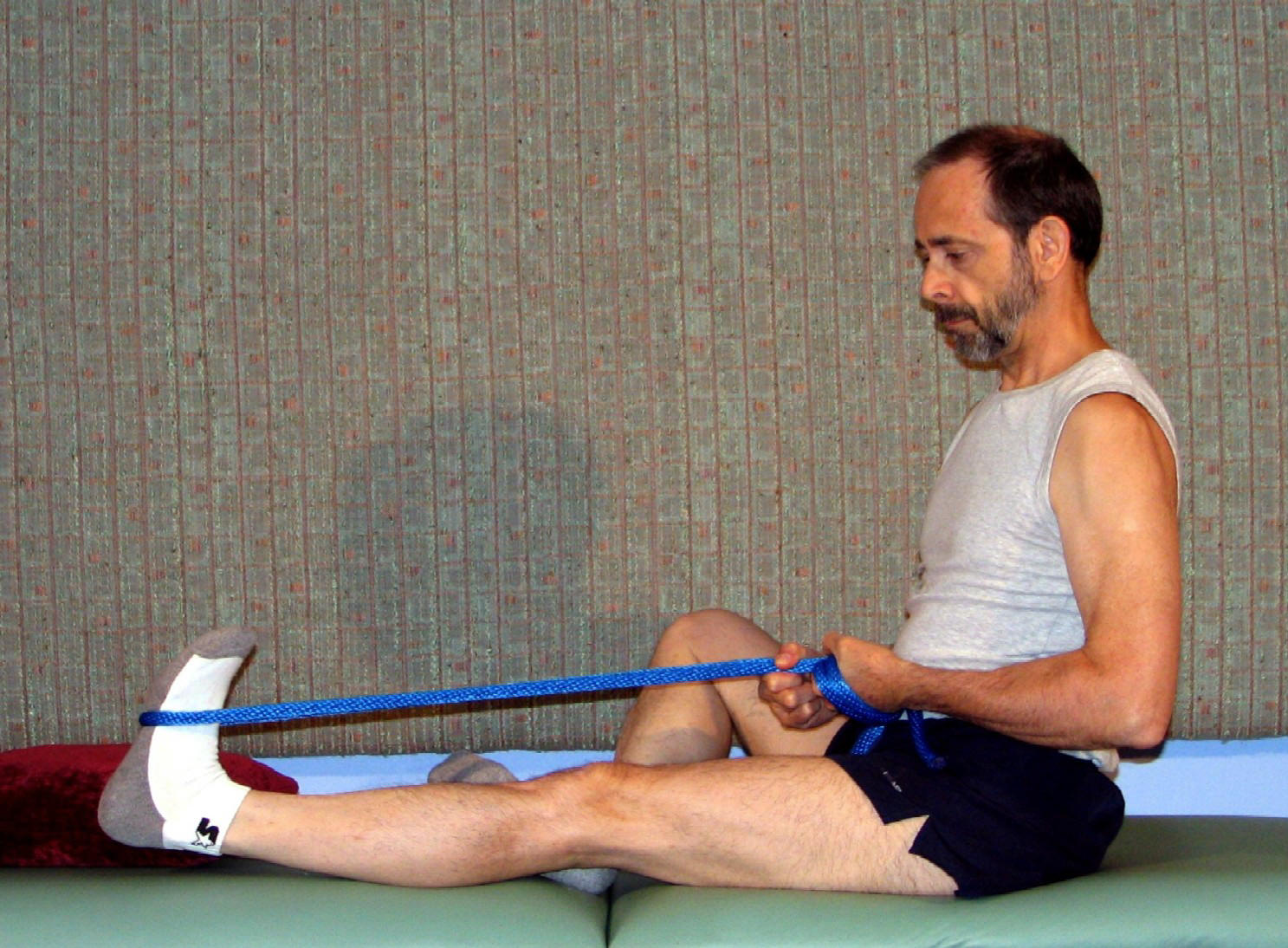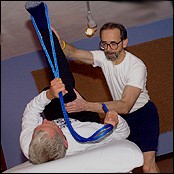 Barry Bailey assists Jack Casey in a
Private Active Isolated Stretching session
Photo courtesy Community Newspaper Company
Karen Sparacio, Photographer
Chi Nei Tsang, Deep Organ Massage

Chi Nei Tsang, or Deep Organ Massage, is based on the teachings of Mantak Chia. Chi Nei Tsang involves deep massage work on the abdominal and chest area. It is Massage work used to detoxify and tone the organs and systems that are located in this area of the body.
Specific Chi Nei Tsang treatments can address male problems including impotence, incontinence and prostatitis.
Swedish Massage

Swedish Massage is the foundation for many different styles of massage. From this core of techniques, other bodywork styles and techniques may be added to custom design each treatment according to the needs and wishes of the client.
Swedish Massage addresses specific muscles and causes of pain and uses a variety of strokes and techniques to release tight muscles, relieve pain and relax the client.
Swedish massage is the style of massage best know and recognized by the general public.
Relaxation Massage

A Relaxation massage is a gentle massage that does not focus on any specific muscle, problem or problem area. Based on conventional Swedish Massage, Relaxation Massage is intended primarily to reduce stress, sooth the body and help the receiver to feel good by relieving stress. Barry believes that a relaxation massage can do wonders in helping the body return to "normal" simply by giving it the chance to do so by helping it to relax.
Ritual / Esalen Massage

Ritual/Esalen Massage is Barry's original treatment approach for ralaxation.
A Ritual/Esalen Massage is the ultimate gentle, Relaxation Massage. Each Ritual/Esalen Massage session is unique, as no routine or set pattern is followed.
Ritual/Esalen Massage incorporates techniques from Esalen Massage, Trager Work, Tantric Practices, Taoist Massage and Polarity, blending them with conventional Swedish Massage and creating a massage style that is Barry's own.
Ritual/Esalen Massage addresses the whole body, mind and spirit, rather than focusing on individual muscles or specific body parts. It is gentle, compassionate and nurturing, and frequently incorporates uninterrupted head to toe strokes. These full-body strokes are intended to help unblock stagnant energy in the body, and to restore energy flow and balance.
Ritual/Esalen Massage celebrates the body as sacred, employing fluid movement which creates heightened sensation for the receiver.
The goal of Ritual/Esalen Massage is for the receiver to experience deep relaxation and to feel good about his body. A successful Ritual/Esalen Massage touches the body, mind and spirit, bringing them together into perfect harmony. A Ritual/Esalen Massage feels good, and feeling good is good for your body.
A ninety minute session is suggested for the greatest benefit.

Energy Balancing

Energy Balancing is used to release blocked and stagnant energy in the body and balance its flow.
Focused Energy Work using Chi Gong, Quantum Touch and Energy Running give the receiver a feeling of energetic refreshment and balance. Energy Balancing is used extensively in Ritual/Esalen Massage.
Energy Balancing is often helpful for individuals who have experienced traumatic emotional stress.
Quantum Touch

Quantum Touch (QT) is powerful energy healing that has been developed by Richard Gordon who is also well-known for his writings on Polarity.
QT uses touch and breath to encourage and guide the body to self-heal. It is extremely gentle and amazingly powerful.
Barry is not certified in QT, but has studied enough with Richard Gordon to often incorporate QT into other Energy Balancing Sessions that he does.
Reflexology

A Reflexology treatment concentrates work on the feet. Reflexology addresses other areas of the body by association. Each part of the body has a related counterpart in the foot, and by working that part of the foot, the other area of the body can be effected and encouraged to heal. Reflexology can be very useful when a part of the body can not be worked for one reason or another, such as a broken bone or infection.
Reflexology is usually incorporated as a small part of a broader body treatment, and should not be confused with full session Reflexology treatments done by certified Reflexologists.
Stress Management

The identification of the causes of stress, with suggestions for eliminating, reducing and managing stress can be very beneficial to overall wellness.
This service can be part of a regular session, or scheduled as separate consultation time.
Pain Management Consultant

Barry is available to evaluate both acute and chronic pain conditions, and offer suggestions for healing naturally, without drugs.
Client Education

A very important element of a therapeutic massage treatment with Barry is his passion for educating his client. Barry feels it is important for his client to understand what he is doing and why he is doing it. He believes healing can be intensified when client understanding becomes an integrated part of the process.
If the client is knowledgeable and receptive, Barry will explain his procedures in great detail, and include correct medical terms and body part names. On the other hand, he is also skilled in explaining complicated medical procedures and terminology in simple, easy to understand terms that can be comprehended by anybody.
When appropriate, Barry will suggest ways in which the client can continue his therapy work at home.
Sharing his knowledge is a joyful experience for Barry.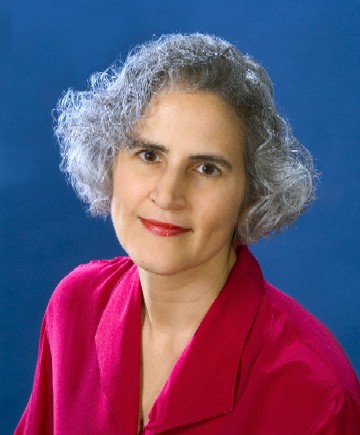 Barbara Cappadona
The Healing Space
132 Summer Street
Medway, MA 02053

(508) 533-9862
E-Mail: bc@barbaracappadona.com
Website: www.barbaracappadona.com
Healing Work
Barbara offers a variety of soothing, holistically applied treatments that can help restore the sense of balance that we need and desire in our lives. Barbara's artful application of holistic massage, energy healing and astrological counseling, complemented by the restful, non- threatening environment of THE HEALING SPACE quickly reenergizes you while, at the same time, providing a valuable new sense of peace, comfort, and well-being. Barbara strives with each session to guide you ever closer towards the attainable goal of balancing the healing needs of your physical body with those of your spiritual and intellectual self.
Mission Statement

Barbara's mission is to offer you heart-centered assistance that will help find you a smoother, less stressful life path . . . a more pleasant and wondrous path upon which the guideposts are Barbara's unique blend of humor, joy, humility, and compassion.
The Healing Space
Barbara established THE HEALING SPACE to provide clients with a "safe haven" where they can enjoy a brief respite from the many stresses of daily life and revitalize themselves, both physically and spiritually.
Education
Barbara is a graduate of the Polarity Realization Institute, Westboro and The Astrology Institute, Lexington.
She is certified in holistic massage, advanced polarity therapy and astrology.
Barbara has studied Soft Tissue Active Recovery Technique (STAR Tech®) with Barry Bailey, its founder and developer, and uses it regularly in her massage practice.
Soft Tissue Active Recovery Technique (STAR Tech®) Training
Treatments for the Lower Body, Level 1 – February 2007
STAR Tech® Treatments for the Knees, Lower Legs and Feet
STAR Tech® Treatments for the Back, Hips and Upper Legs
Soft Tissue Active Recovery Technique (STAR Tech®) Training
Treatments for the Upper Body, Level 1 – January 2008
STAR Tech Treatments for Arms, Hands and Lateral Shoulders
STAR Tech Treatments for Neck and Medial Shoulders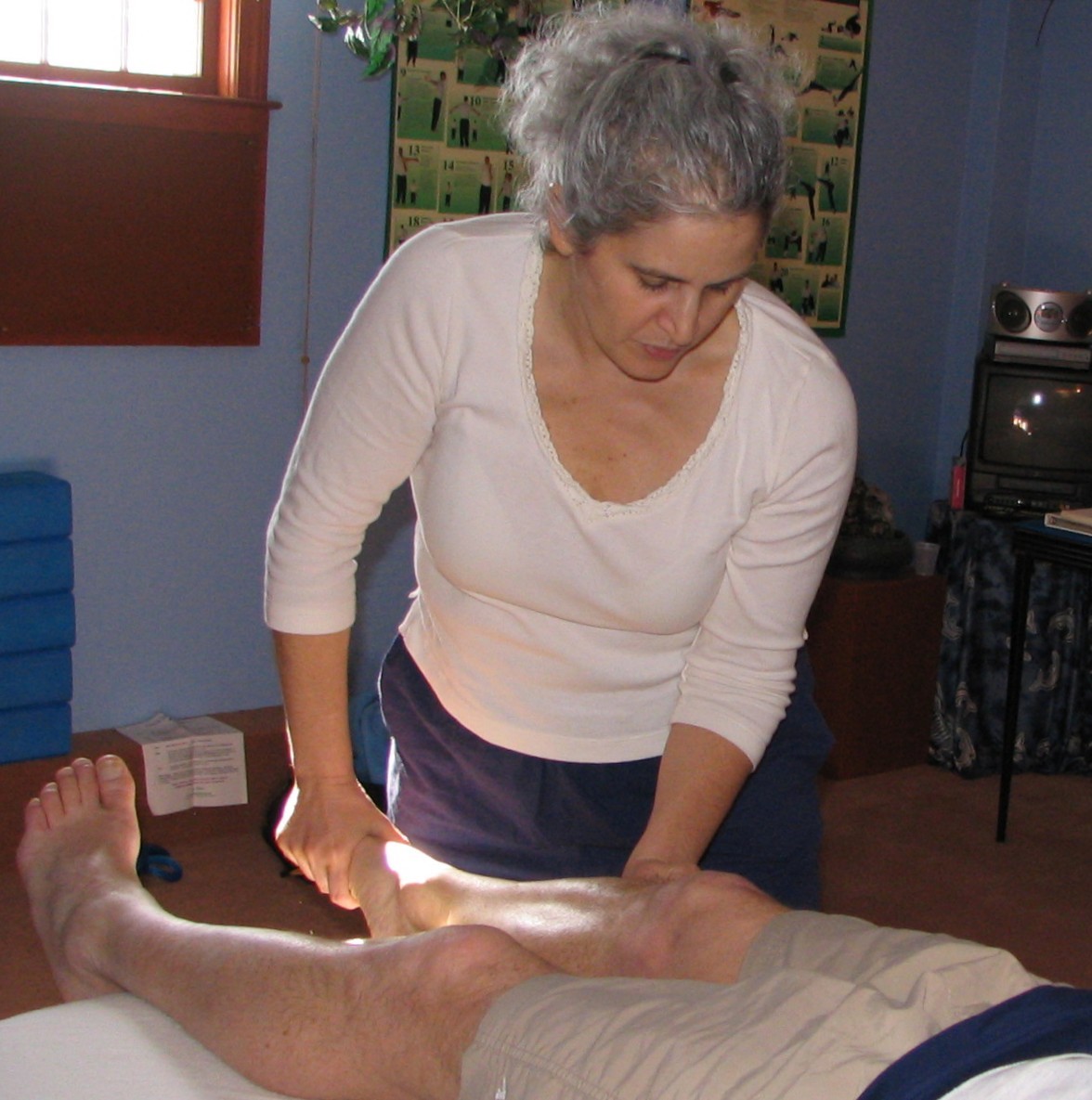 Menu of Services

Holistic Massage
Polarity Therapy
Astrology
Soft Tissue Active Recovery Technique -
STAR Tech®
Additional Information
For appointments, please call or email Barbara at 508-533-9862 or bc@barbaracappadona.com.
Visit Barbara's website at www.barbaracappadona.com for a FREE ˝ hour gift certificate.
Watch for Barbara's Cable TV Show "The Healing Space" which airs on a number of Metro West Public Access Cable TV Channels.
This page was last updated March 5, 2023

"Let the
person
saying
it can not
be done
not interrupt
the person
doing it."
Chinese
Proverb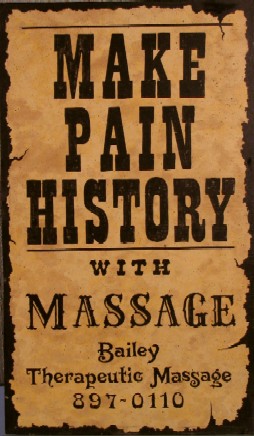 "When someone shares something of value with you and you benefit from it,
you have
a moral obligation to share it with others." Chinese Proverb
STAR Tech is all
about
improving
one's quality
of life!