Site MaP
(Non-Active -
Information only)
Underlined words indicate a page

Home
What is STAR Tech?
STAR Tech
Treatments
Testimonials
Practitioners
Barry Bailey
Fees
Services
Robin Smallen
Learning Center
About the Learning Center
Location
The Space
Events and Offerings
Teachers and Lecturers
Directions
Parking
Master Calendar
Stretching
Stretching & Movement
Why Stretch?
Active Isolated Stretching
Pump Stretching
Stretching and STAR Tech
Stretching Classes
Private Stretching Sessions
The body wants to be well
Stretching and Yoga
Benefits of Stretching
Stretching Classes
Classes
Master Class Schedule
Stretching Classes
Class Descriptions
Fees
Private Instruction
Fees
Yoga Classes
Class Descriptions
Workshops
About Workshops
Master Workshop Calendar
Public Workshops
Corporate Workshops
Calendar of Public Workshops
Workshop Descriptions
Training Workshops
Calendar - Training Workshps
Workshop Descriptions
Biographies
Barry Bailey
Jack Casey
Steve Thoman
Ren Naylor
Elizabeth Foley
Newsletters
Pain Relief Tips
Tips
Quotes of Note
Free Events
Workshops, Talks
Other Events
Photo Gallery
Public Registration
Form to download
Training Registration
Form to download
Useful Links
Complimentary Healing
Exercise
Training, various
Men's Organizations
Stretching
Yoga
Bailey Therapeutic Massage
Hours of Operation
Treatment Fees
Slumber Time Extension
Philosophy
About Bailey Therapeutic
Massage
About the Therapists
Menu of Services
Gallery
Products
Products Order Form



`Soft Tissue Active Recovery Technique


What is

?

STAR Tech® is Soft Tissue Active Recovery Technique, a revolutionary method of healing.
STAR Tech® is a remarkable healing technique that is done by a trained therapist.
STAR Tech® is healing that you can do yourself.
STAR Tech® is a form of muscle maintenance for athletes.
STAR Tech® is a form of muscle maintenance for the general public.

STAR Tech® is Healing of the Future . . . Now!

STAR Tech® can be used to treat an endless number of physical complaints and pain. Explore this site to learn how you can become pain-free from soft tissue conditions using STAR Tech®. Soft Tissue Active Recovery Technique is effective in treating muscles, tendons, ligaments and fascia.
There are practitioners who can treat you using STAR Tech®.
There are Workshops offered that teach you how to relieve pain and self-heal using STAR Tech®.
There are weekly Active Stretching classes given using Active Isolated Stretching and STAR Tech® to help you to achieve and maintain wellness.

For additional information about STAR Tech®, and treatments contact Barry "BB" Bailey at Bailey Therapeutic Massage, http://www.startechhealing.com/BMassage.htm,
or E-mail "BB" at barrybailey201@gmail.com

Please Note: The material within this Web site is for informational purposes only, and does not constitute medical advice.

Please report any problems or malfunctions of this site to the Webmaster at barrybailey201@gmail.com


<![if !vml]>

<![endif]>
Join us on the MeWe social platform for valuable wellness information, health tips, Active Stretching instructions, and class listings.

STAR Tech Healing and Learning Center

a Division of

Bailey Therapeutic Massage
14 Nason Street, Suites 201-202
Maynard, Massachusetts 01754
978 897-0110

"Let the
person
saying
it can not
be done
not interrupt
the person
doing it."
Chinese
Proverb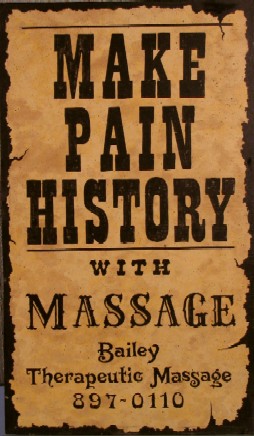 "When someone shares something of value with you and you benefit from it,
you have
a moral obligation to share it with others." Chinese Proverb
STAR Tech is all
about
improving
one's quality
of life!