Site MaP
(Non-Active -
Information only)
Underlined words indicate a page

Home
What is STAR Tech?
STAR Tech
Treatments
Testimonials
Practitioners
Barry Bailey
Fees
Services
Robin Smallen
Learning Center
About the Learning Center
Location
The Space
Events and Offerings
Teachers and Lecturers
Directions
Parking
Master Calendar
Stretching
Stretching & Movement
Why Stretch?
Active Isolated Stretching
Pump Stretching
Stretching and STAR Tech
Stretching Classes
Private Stretching Sessions
The body wants to be well
Stretching and Yoga
Benefits of Stretching
Stretching Classes
Classes
Master Class Schedule
Stretching Classes
Class Descriptions
Fees
Private Instruction
Fees
Yoga Classes
Class Descriptions
Workshops
About Workshops
Master Workshop Calendar
Public Workshops
Corporate Workshops
Calendar of Public Workshops
Workshop Descriptions
Training Workshops
Calendar - Training Workshps
Workshop Descriptions
Biographies
Barry Bailey
Jack Casey
Steve Thoman
Ren Naylor
Elizabeth Foley
Newsletters
Pain Relief Tips
Tips
Quotes of Note
Free Events
Workshops, Talks
Other Events
Photo Gallery
Public Registration
Form to download
Training Registration
Form to download
Useful Links
Complimentary Healing
Exercise
Training, various
Men's Organizations
Stretching
Yoga
Bailey Therapeutic Massage
Hours of Operation
Treatment Fees
Slumber Time Extension
Philosophy
About Bailey Therapeutic
Massage
About the Therapists
Menu of Services
Gallery
Products
Products Order Form


Complimentary Healing and Therapy
Exercise
Holistic Health
General Health Information
Massage and Body Work Training
Men's Organizations
Photography
Publications
Stretching
Spiritual
Yoga

Bailey Therapeutic Massage,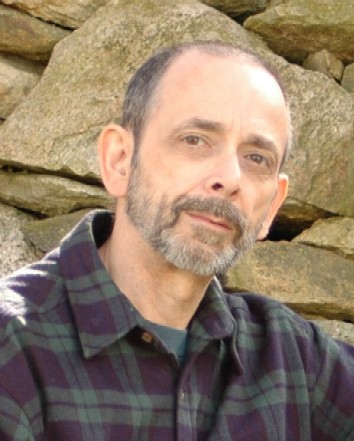 14 Nason Street
Maynard, Massachusetts.
978 897-0110
Barry Bailey is a licensed Massage Therapists.
He offers a variety of styles of massage and bodywork.
The office is open Monday through Saturday each week.
Treatments are by appointment, Monday - 9:00 - 5:00; Tuesday - 10:00 am - 7:00 pm; Wednesday - 10:00 - 5:30 pm; Thursday - 11:00 am - 8:00 pm; Friday 9:00 am -- 5:00 pm and Saturday -- 9:00 am - 3:00 pm.
Check the Web site for a menu of treatment offerings, or go to Practitioners to view Barry Bailey's Menu of Services and Prices.
http://www.startechhealing.com/BMassage.htm

Acton Chiropractic & Rehabilitation, Inc
Dr. Joseph M. FitzPatrick,
Board Certified in Chiropractic Rehabilitation
Full Spine Diagnostic X-rays and Analysis
Supportive Physiotherapy Modalities
Spinal Rehabilitative Exercise Facility
One Acton Place, Suite 101
526 Main St., Rt. 27
Acton, MA 01720
drjoe@actonchiropractic.com
978-263-5592
Fax: 978-635-9125
"Our goal is to provide natural, conservative treatment for musculoskeletal and neuromuscular conditions, utilizing "State-of-the-Art", gentle, hands-on chiropractic methods. We strive to improve overall health and wellness through rehabilitative exercise in a professional and caring atmosphere."
Check the website for a full description of the services offered.
http://www.actonchiropractic.com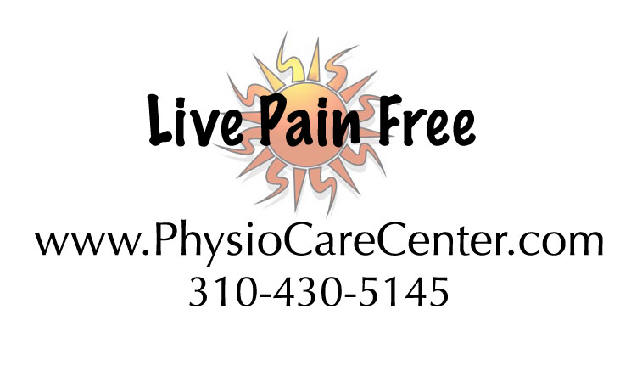 Joel Crandall, BSE Exercise Science, CSCS, MT.
Santa Monica, California.

Joel is a Fitness Trainer and Massage Therapist. He uses Active Isolated Stretching in his Therapy and Training work. He has over 10 years experience.
Joel offers Active Isolated Stretching classes on Saturday and Sunday.
www.physiocarecenter.com
www.fitnesstrainer.com

National Center for Complimentary and Alternative Medicine
This web site lists ailments and potentially effective alternative treatments using complementary medicine.
http://nccam.hih.gov

Ancient Voices Harmonic Therapy
Portsmouth, NH
603 443-7465
Harmonic Therapy Practitioner and Didgeridoo Performer Joseph Carringer helps people realign their body's natural rhythms on a cellular level using the didgeridoo as a healing tool. Joseph offers workshops and individual session involving Journeying/Meditation, Chakras, T'ai Chi, Meridians, Qigong and Sound Therapy. He travels
http://www.didgetherapy.com/index.html

Other STAR Tech Practitioners
Barbara Cappadona (view Bio)
The Healing Space
132 Summer Street
Medway, MA 02053
(508) 533-9862
E-Mail: bc@barbaracappadona.com
Website: www.barbaracappadona.com
Exercise Friends Web site
This is a meet-up Web site for active individuals who want to EXERCISE with a new friend. It includes people of all fitness levels and all activities. It is not a dating service.
http://www.exercisefriends.com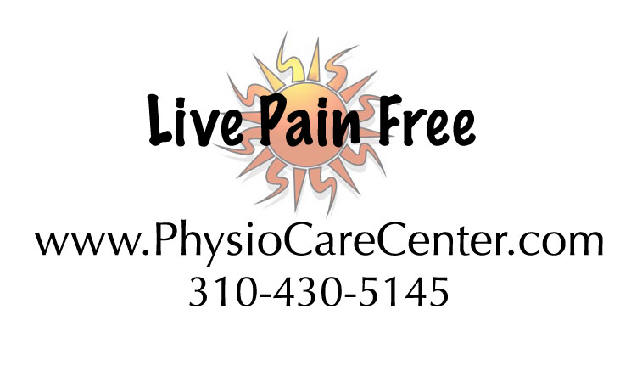 Joel Crandall, BSE Exercise Science, CSCS, MT. Santa Monica, California.
Joel is a Fitness Trainer and Massage Therapist. He uses Active Isolated Stretching in his Therapy and Training work. He has over 10 years experience.
Joel offers Active Isolated Stretching classes on Saturday and Sunday.
www.physiocarecenter.com
www.fitnesstrainer.com
Addiction Resource
Substance Abuse Resources: All The Help You Need To Beat Addiction
If you or a loved one is struggling with a drug or alcohol addiction, you can rely on us to guide you to the best rehabilitation and treatment resources. Call now to get the care you need to overcome substance abuse at a price you can afford.
https://addictionresource.com/
Body Mind Spirit Directory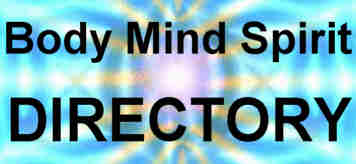 An international directory of Holistic Health, Natural Healing, Spirituality and Conscious Living sources. Categories that offer information include Body Work, Health Food, Fitness, Personal Care, Stores, and Medical Arts to name a few.
http://www.BodyMindSpiritDIRECTORY.org

Doctor Andrew Weil
Holistic health tips and other useful information. Advice on vitamins, nutrition, ageing, personal care, mind/body/spirit, folk remedies, health study reports, pets and more.
www.drweil.com

Circle of Healers
Offers daily news and resources for the holistic healing community including discussions, message boards and contact information.
www.circleofhealers.com

Herb Research Foundation
This website provides useful hints on herb usage, including accurate, science-based information on the health benefits and risks.
www.herbs.org

Holisticlocal --

Your Local Guide to Conscious Living
This website is dedicated to uniting people who are passionate about making a positive difference to health, the environment, our communities and our future.
The Holistic approach means considering the whole system rather than just concentrating on individual components. It means seeing that all life is connected and interdependent.
This website lists Holistic businesses, events and courses in your area.
http://www.holisticlocal.com/

Spirit of Change Magazine, Winter 2007 Issue
New England's holistic magazine since 1987
"Healing Pain" Article by Barry L. Bailey, MS, LMT
The body wants to be well. Learn how the simple application of movement and breathing can ease soft tissue/muscle pain.
http://www.spiritofchange.org/Winter-2006/Healing-Pain/
AARP Health
Information on drugs, insurance and staying healthy at 50-plus.
http://www.aarp.org/health
Family Doctor
A website with straightforward general information from the American Academy of Family Physicians.
http://www.familydoctor.org
Healthfinder
A health library that is available in English and Spanish. It is sponsired by the U. S. Department of Health and Human Services.
http://www.healthfinder.gov
WebMD
A leading on-line FREE health information site offering Health News, videos, doctor location, drug and treatment information, blog and message board. Interactive activities.
http://webmd.com
Thomas Myers, Scarborough, Maine.
Thomas Myers directs Kinesis Seminars. His writings have appeared in numerous magazines and journals. He is the author of Anatomy Trains--Myofascial Meridians for Manual and Movement Therapists.
www.AnatomyTrains.net
Gil Hedley, Integral Anatomy, Beverly Hills, FL 34464
Gil offers Integral Anatomy Dissection workshops for Bodyworkers and others who are in the health field.
http://www.gilhedley.com/index.php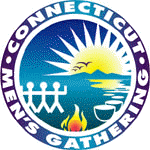 Connecticut Men's Gathering (COMEGA)
"The purpose of the Connecticut Men's Gathering is to empower men to create and foster a community where the invitation is to break down the internal barriers that cause isolation." "Through various workshops and activities, . . . COMEGA provides an open, trusting, non-competitive environment for men of all ages, races and backgrounds to openly share and learn from each other. Men are encouraged to bring their sons."
http://www.comega.org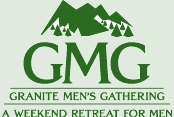 Granite Men's Gathering (GMG) - New Hampshire
A holistic weekend retreat approach to manhood, through workshops, affinity groups and group gatherings. The intent is to provide a safe place for men of all ages to gather in brotherhood and to safely explore traditional and non-traditional views of masculinity and of themselves. Located in the mountains of New Hampshire, this summer camp setting overlooks Lake Winnipesaukee. Men are encouraged to invite their friends, brothers, fathers, and older sons.
http://www.granitemen.com/


Mainly Men (MM)
Mainely Men is a twice-yearly weekend conference in which men gather in a quiet, rustic lakeside settling in central Maine. The Lodge is located in West Gardiner, Maine, ten miles southwest of Augusta on Lake Cobbosseecontee. Mainely Men provides a comfortable environment in which men may examine traditional male roles, or explore what it means to assume alternative roles.
http://www.mainelymen.org/


Massachusetts Men's Gathering (MMG)
The Massachusetts Men's Gathering is a participant-organized and participant-led weekend held in the Spring and Fall in North Oxford, Massachusetts at the Clara Barton Conference Center, just west of Worcester. Activities during the weekend are both structures and unstructured. Each man attending may choose how much or how little he wants to do during the weekend.
The men who make up MMG are a diverse group. They travel from all over to attend, with states as far away as Pennsylvania and New Jersey represented. Canada is also often represented.
The Gathering provides an open, safe environment for men of all ages and backgrounds to make new friends, renew old friendships, share experiences and life wisdom, and to learn from each other in a non-competitive environment. The MMG weekend offers a self-opening experience that gives each man the opportunity to let down the protective barriers that ordinarily protect him as he experiences the outside world. Further, the weekend offers men the chance to be true to your feelings, weaknesses and power without judgment or criticism. It can become a weekend focused on growth and renewal, but is totally each man's choice. At MMG, together we grow as men in a community of men.
MMG attendance averages about 45 men.

Activities during the weekend include Opening and Closing Circles where each man has a chance to introduce himself and say a few words about why he has attended and what he has experienced. Four optional 90 minute workshops slots fill Saturday and Sunday. With several choices of workshops offered in each slot, these workshops are led by the men attending the Gathering, and may include activities such as cooking, massage, idea sharing, Active Stretching, ageing, writing, drawing or Yoga. A Talent Show, drumming, singing, dancing, instrument playing, story telling and poetry reading fill Saturday evening. Affinity Group meetings can be announced by anyone who wants to get together and share a subject or idea with the other men.
Meals are tasty and satisfying with vegetarian choices offered for those who prefer. Beverages and snacks are available throughout the weekend.
The Clara Barton Conference Center is a privately owned camp. Located on the site of the birthplace of the American Red Cross founder, Clara Barton. This newly built, fully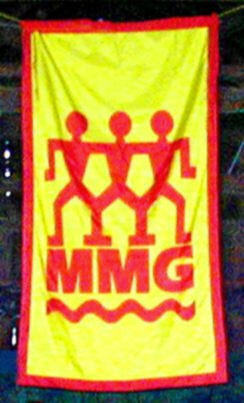 comfortable all-in-one sleeping/dining complex overlooks a pond and woodlands on a little-traveled country road. For those who would rather pitch a tent and sleep outdoors, there is ample opportunity for that as well.
The Cost for the weekend is offered on a sliding scale based on each man's income. A reasonable fee for the weekend covers everything -- room, board, workshops and all activities. Partial scholarships are available and donations towards scholarships are always welcomed.
Minimum age is 18.
Men are encouraged to bring their sons, sons-in law, fathers, uncles, neighbors, co-workers, fellow parishioners and friends.
Check the MMG website for up-to-date Fees plus photos of past Gatherings.
http://www.massmensgathering.org/


Men's Information Websites

The Men's Center
This is MMG's WebSite Sponsor. It is based in Florida.
Menstuff - The National Men's Resource
This California based web site has plenty of ways to get you active in men's work.

Joe Turner Portrait Photography
Joe Turner Portrait Photography
Malden. MA 02148
781 246-4600
Joe@JoeTurnerPhotography.com
I believe my job as a portrait Photographer is to capture the personality, character and essence of my subjects and present it in a pleasing manner.
I specialize in portraits of men, women, families and business executives, military families and religious professionals.
http://www.joeturnerphotography.com/index.html


Portraits of Barry Bailey, LMT by Joe Turner 2008 and 2009.

Spirit of Change Magazine, Winter 2007 Issue


New England's holistic magazine since 1987
"Healing Pain" Article by Barry L. Bailey, MS, LMT
The body wants to be well. Learn how the simple application of movement and breathing can ease soft tissue/muscle pain.
http://www.spiritofchange.org/Winter-2006/Healing-Pain/

http://www.spiritofchange.org/

Divine Healing
Located in Nashua, New Hampshire, Divine Healing is home base for Elizabeth J. Foley who offers Reiki Treatments, Angel Readings, Angel Therapy, Healing Circles, House Clearing and Blessing.
Elizabeth offers classes, workshops and training throughout New England including the subjects of Angels, Fairies and Psychic Development, among other topics.
Elizabeth has appeared on TV and radio throughout New England.
Elizabeth is a frequent presenter at the STAR Tech Healing and Learning Center in Maynard.
http://www.divinehealing.us/
Aaron Mattes Seminar Series, Sarasota, Florida
Aaron L. Mattes, R.K.T., L.M.T. is the developer of Active Isolated Stretching. He gives seminars world-wide, teaching bodyworkers and medical practitioners how to do and use Active Isolated Stretching. He is the author of several AIS and strengthening books for Therapists and for the public including Active Isolated Stretching: The Mattes Method and Specific Stretching For Everyone.
http://www.stretchingusa.com
Jim and Phil Wharton, New York, NY
Jim and Phil Wharton are international personal trainers and therapists. This father and son team has clinics in New York City, Florida, California, and Savona Italy. They are authors of the user-friendly The Wharton's Stretch Book by Time Books.
http://www.aistretch.com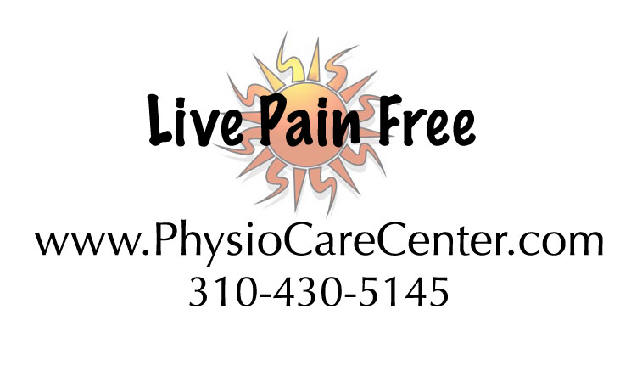 Joel Crandall, BSE Exercise Science, CSCS, MT. Los Angeles, California.
Joel Crandall is a Kinesiologist and Exercise Physiologist. He is the founder and developer of the VOILÀ Method SOUL-utions for the Mind and Body at PhysioCareCenter Injury, Pain, Prevention and Performance Clinic.
http://www.VOILAMethod.com/
Yoga Bhushan, Yogi Vinay Rai,
Hyderabad, AP, India.
Yogi Vinay Rai has been counseling using yoga as fitness and therapy in INDIA for over 20 years. He teaches yoga at various corporate and private sectors and at hospitals in India. His quote "You should stretch to do Yoga. You should not do Yoga to stretch" is a cornerstone to the STAR Tech approach to pain relief, maintenance and healing. Yogi Vinay Rai is interested in coming to the United States to teach

E-mail: Yogi Vinay Rai [yogi_vinayrai@yahoo.com]
YogaFinder


Find a Yoga Class or event anywhere around the world.
858-213-7924
www.Yogafinder.com
<![if !vml]>

<![endif]>
Join us on the MeWe social platform for valuable wellness information, health tips, Active Stretching instructions, and class listings.
https://mewe.com/join/activestretching4everybody
This page last updated March 5, 2023

"Let the
person
saying
it can not
be done
not interrupt
the person
doing it."
Chinese
Proverb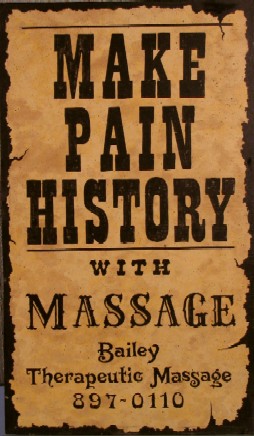 "When someone shares something of value with you and you benefit from it,
you have
a moral obligation to share it with others." Chinese Proverb
STAR Tech is all
about
improving
one's quality
of life!