Site MaP
(Non-Active -
Information only)
Underlined words indicate a page

Home
What is STAR Tech?
STAR Tech
Treatments
Testimonials
Practitioners
Barry Bailey
Fees
Services
Robin Smallen
Learning Center
About the Learning Center
Location
The Space
Events and Offerings
Teachers and Lecturers
Directions
Parking
Master Calendar
Stretching
Stretching & Movement
Why Stretch?
Active Isolated Stretching
Pump Stretching
Stretching and STAR Tech
Stretching Classes
Private Stretching Sessions
The body wants to be well
Stretching and Yoga
Benefits of Stretching
Stretching Classes
Classes
Master Class Schedule
Stretching Classes
Class Descriptions
Fees
Private Instruction
Fees
Yoga Classes
Class Descriptions
Workshops
About Workshops
Master Workshop Calendar
Public Workshops
Corporate Workshops
Calendar of Public Workshops
Workshop Descriptions
Training Workshops
Calendar - Training Workshps
Workshop Descriptions
Biographies
Barry Bailey
Jack Casey
Steve Thoman
Ren Naylor
Elizabeth Foley
Newsletters
Pain Relief Tips
Tips
Quotes of Note
Free Events
Workshops, Talks
Other Events
Photo Gallery
Public Registration
Form to download
Training Registration
Form to download
Useful Links
Complimentary Healing
Exercise
Training, various
Men's Organizations
Stretching
Yoga
Bailey Therapeutic Massage
Hours of Operation
Treatment Fees
Slumber Time Extension
Philosophy
About Bailey Therapeutic
Massage
About the Therapists
Menu of Services
Gallery
Products
Products Order Form



<![if !supportLineBreakNewLine]>
<![endif]>

Sunday

Monday

Tuesday

Wednesday

Thursday

Friday

Saturday

1

10:00 AM

Class #199
Active
Stretching

2

3

10:00 am

Class #311

4

5

<![if !supportLineBreakNewLine]> <![endif]>7:00 pm

Class #312<![if !supportLineBreakNewLine]><![endif]>

6

6:30 PM





Contact the instructor for the ZOOM link.
See Classes page.

Active
Stretching


7

8

10:00 AM

Class #201
Active
Stretching

9

10

10:00 am

Class #313

11

12

<![if !supportLineBreakNewLine]> <![endif]>7:00 pm

Class #314<![if !supportLineBreakNewLine]><![endif]>

13

6:30 PM

Class #202

Active

Stretching

14

15

10:00 AM

Class #203
Active
Stretching

16

17

10:00 am

Class #315

18

19

<![if !supportLineBreakNewLine]> <![endif]>7:00 pm

Class #316<![if !supportLineBreakNewLine]><![endif]>

20

6:30 PM

Class #204

Active

Stretching

21

22

10:00 AM

Class #205
Active
Stretching

23

Autumn

Begins

24

10:00 am

Class #317

25

26

<![if !supportLineBreakNewLine]> <![endif]>7:00 pm

Class #318<![if !supportLineBreakNewLine]><![endif]>

26

6:30 PM

Class #206

Active

Stretching

28

29

10:00 AM

Class #207
Active
Stretching

30
Full-Body Active Stretching Classes are led by Barry Bailey, MS, LMT, Active Stretching Instructor/Coach

Sunday

Monday

Tuesday

Wednesday

Thursday

Friday

Saturday

1
10:00 am

Class #319

2

3

<![if !supportLineBreakNewLine]> <![endif]>7:00 pm

Class #320<![if !supportLineBreakNewLine]><![endif]>

4
<![if !supportLineBreakNewLine]>
<![endif]>

6:30 PM

Class #208

Active

Stretching

5

6
10:00 AM

Class #209
Active
Stretching

7
<![if !supportLineBreakNewLine]>
<![endif]>

8
10:00 am

Class #321

9
<![if !supportLineBreakNewLine]>
<![endif]>

<![if !supportLineBreakNewLine]> <![endif]>

10

<![if !supportLineBreakNewLine]> <![endif]>7:00 pm

Class #322<![if !supportLineBreakNewLine]><![endif]>

11
<![if !supportLineBreakNewLine]>
<![endif]>

6:30 PM

Class #

210



Active

Stretching

12
<![if !supportLineBreakNewLine]>
<![endif]>

13
10:00 AM

Class #211
Active
Stretching

14

15
10:00 am

Class #323


<![if !supportLineBreakNewLine]>
<![endif]>

16


<![if !supportLineBreakNewLine]>
<![endif]>

17




<![if !supportLineBreakNewLine]> <![endif]>7:00 pm

Class #324<![if !supportLineBreakNewLine]><![endif]>

18

6:30 PM

Class #212

Active

Stretching

19

<![if !supportLineBreakNewLine]>
<![endif]>

20
10:00 AM

Class #213
Active
Stretching


<![if !supportLineBreakNewLine]>
<![endif]>

21



<![if !supportLineBreakNewLine]>
<![endif]>

22
10:00 am

Class #325

23
<![if !supportLineBreakNewLine]>
<![endif]>

24

<![if !supportLineBreakNewLine]> <![endif]>7:00 pm

Class #326<![if !supportLineBreakNewLine]><![endif]>

25
<![if !supportLineBreakNewLine]>
<![endif]>

<![if !supportLineBreakNewLine]> <![endif]>

<![if !supportLineBreakNewLine]> <![endif]>

6:30 PM

Class #214

Active

Stretching

26
<![if !supportLineBreakNewLine]>
<![endif]>

27
10:00 AM

Class #215
Active
Stretching

28
<![if !supportLineBreakNewLine]>
<![endif]>



<![if !supportLineBreakNewLine]>
<![endif]>

29
10:00 am

Class #327

30
<![if !supportLineBreakNewLine]>
<![endif]>

31

<![if !supportLineBreakNewLine]> <![endif]>7:00 pm

Class #328<![if !supportLineBreakNewLine]><![endif]>


<![if !supportLineBreakNewLine]>
<![endif]>

Full-Body Active Stretching Classes are led by Barry Bailey, MS, LMT, Active Stretching Instructor/Coach

<![if !vml]>

<![endif]>
Join us on the MeWe social platform for valuable wellness information, health tips, Active Stretching instructions, and class listings.
https://mewe.com/join/activestretching4everybody
This page was last updated September 3, 2023

"Let the
person
saying
it can not
be done
not interrupt
the person
doing it."
Chinese
Proverb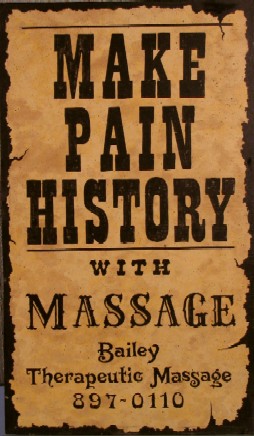 "When someone shares something of value with you and you benefit from it,
you have
a moral obligation to share it with others." Chinese Proverb
STAR Tech is all
about
improving
one's quality
of life!