Site MaP
(Non-Active -
Information only)
Underlined words indicate a page

Home
What is STAR Tech?
STAR Tech
Treatments
Testimonials
Practitioners
Barry Bailey
Fees
Services
Robin Smallen
Learning Center
About the Learning Center
Location
The Space
Events and Offerings
Teachers and Lecturers
Directions
Parking
Master Calendar
Stretching
Stretching & Movement
Why Stretch?
Active Isolated Stretching
Pump Stretching
Stretching and STAR Tech
Stretching Classes
Private Stretching Sessions
The body wants to be well
Stretching and Yoga
Benefits of Stretching
Stretching Classes
Classes
Master Class Schedule
Stretching Classes
Class Descriptions
Fees
Private Instruction
Fees
Yoga Classes
Class Descriptions
Workshops
About Workshops
Master Workshop Calendar
Public Workshops
Corporate Workshops
Calendar of Public Workshops
Workshop Descriptions
Training Workshops
Calendar - Training Workshps
Workshop Descriptions
Biographies
Barry Bailey
Jack Casey
Steve Thoman
Ren Naylor
Elizabeth Foley
Newsletters
Pain Relief Tips
Tips
Quotes of Note
Free Events
Workshops, Talks
Other Events
Photo Gallery
Public Registration
Form to download
Training Registration
Form to download
Useful Links
Complimentary Healing
Exercise
Training, various
Men's Organizations
Stretching
Yoga
Bailey Therapeutic Massage
Hours of Operation
Treatment Fees
Slumber Time Extension
Philosophy
About Bailey Therapeutic
Massage
About the Therapists
Menu of Services
Gallery
Products
Products Order Form


<![if !vml]>
<![endif]>
&
STAR Tech Healing and Learning Center
<![if !vml]>
<![endif]>
Vol. XIV, NO. 1 - #21 Spring 2006
[Below are select articles from Newsletter #21]
STRESS AND TOUCH
All living creatures need to be touched. Domesticated animals in particular thrive as a result of the care and touch of their masters. What dog doesn't like his belly rubbed or a scratch behind the ear? Cats, usually a more independent companion, are more content to just be near, and benefit from the comfort of snuggling up to someone who cares for them.
Human beings need to be touched. Without touch, we can become ill. Add stress to the equation and matters just get worse. "Stress-related disorders make up between 80-and-90 percent of the ailments that bring people to family-practice physicians. What they require is someone to listen, someone to touch them, someone to care about them. Unfortunately, that does not exist in modern medicine" says Joan Borysenko, PhD. She goes on to say "I believe massage therapy is absolutely key in the healing process . . . Nurturing is an incredible component to the foundation to the healing process, allowing yourself to surrender completely to the care of another person. That can only happen during a massage . . .Physical touch releases growth hormones that will help your immune system recover. Without touch, the immune system cannot recharge. Everybody needs to be touched."
In European and other countries, touch is much more a part of life than it is in the United States. Natural Health Magazine reported that "In a single day, a Frenchman will touch, and be touched, 100 times more than his American counterpart." Massage is a way of receiving that touch if you do not get it another way. Massage can relieve stress as well as boost the immune system and offer a content state of being.
Quote of Note
"The man who views the world at 50 the same way as he did at 20 has wasted 30 years of his life."
Muhammad Ali

Keeping Posted
What other things your therapists are doing
Barry has been teaching his Full body Active Stretching for EveryBODY Class at the Harvard Ridge/SWYMFIT Fitness Center in Boxborough on Saturdays. This is his first experience teaching in a Fitness Facility outside the STAR Tech Healing and Learning Center.
x x x
Barry attended the Massachusetts Men's Gathering May 12-14 and gave two workshops. He offered his popular Full Body Active Stretching for EveryBODY Workshop again, as well as his Self-Help for Arm and Hand Overuse Workshop.

DID YOU KNOW?
The average adult has about 18 square feet of skin.
That's a lot of surface to get massaged.
That's a lot of area for good, healthy touch!

Acton Boxborough Community Education
Barry's has been teaching classes for the Acton Boxborough Community Education Program for the past year. Classes have been very popular.
All classes are given at the STAR Tech Healing and Learning Center.
If you are interested in attending any classes, you must register and pay though the Community Ed Office. Full description and information is available at http://comed.ab.mec.edu/fall99/start.htm. You can reach the Community Ed Office at 978 266-2525.
<![if !vml]>
<![endif]> We are thrilled to announce that our new landlord has updated the lighted sign that hangs on the front of our building, over the entrance to our office and teaching space. The new name panels with Suite numbers is finally an up to date handy on-street directory of the Services and Businesses that are located inside.
The sign is backlit, and gently illuminates the sidewalk in front of our entrance, making it more inviting, and a safer place at night. During the daylight hours, the information on the sign is a welcome change from the out of date names that have been on display for so many years.
The next time you come to 14 Nason Street, look for our name in lights outside the building.

Revised 8-6-06

"Let the
person
saying
it can not
be done
not interrupt
the person
doing it."
Chinese
Proverb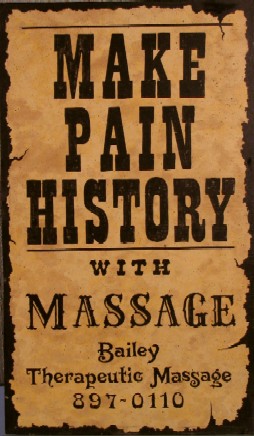 "When someone shares something of value with you and you benefit from it,
you have
a moral obligation to share it with others." Chinese Proverb
STAR Tech is all
about
improving
one's quality
of life!